NSC Global had chosen DMA Storage and Interiors to build a two-tier mezzanine floor at their warehouse at Feltham, as well as undertaking a raft of refurbishment work at their offices adjacent to the mezzanine floor. The mezzanine floor, along with new partitioning, flooring, electrical works, furniture and air conditioning, have been designed to provide an additional 98m² of usable office space.
To make room for the mezzanine floor, the existing pallet racking was re-positioned to another area in the warehouse, and new racking was added to create more storage space. New LED lighting was then installed over the aisles to illuminate the area for forklift truck movements.
Once the mezzanine floor was constructed, the complete structure was enclosed with a one-hour fire rated wall dividing the existing warehouse from the offices. A separate enclosure was formed around the new staircase to the mezzanine floor, to provide a protected escape route from both levels of the mezzanine floor directly to the external fire door.
DMA then set about installing the first fix: electrics, plumbing and air conditioning, as well as working alongside NSC's fire alarm contractors. This was followed by the installation of internal partitioning walls, suspended ceilings, new toilets, and a canteen area on the first floor, and a meeting room plus two office areas on the second floor. As soon as the second fix was completed, the floors were laid with carpet tiles in the office areas and vinyl flooring in the toilets and canteen areas.
Finally, an opening was formed between the newly constructed mezzanine area and the existing offices. As part of the brief, DMA also re-decorated and refurbished the existing office areas, including putting in new corporate signage, supplying and installing new office furniture, as well as installing external windows to both levels of the new mezzanine area, the latter being one of the more challenging tasks that DMA had undertaken for the Client.
Throughout the project, DMA worked closely with the NSC Global appointed project manager, ensuring that all the works were delivered on time and with minimum disruption to the Client's operations. This has won praise from the Client and has positioned DMA as a trusted partner for future office and warehouse refurbishment works.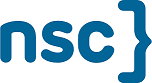 We chose DMA Storage because of their excellent reputation in the marketplace and having seen examples of their previous work we had a great deal of confidence that we would get a finished design within an agreed timeframe and budget. Working with DMA, was a real pleasure, nothing was too much trouble and each stage of the project was clearly explained as was what the next step would be and what decisions would need to be made and by when. This was the first time NSC Global had undertaken a project of this size and type in the UK and we were pleased to have DMA Storage on board. Our new offices, service centre/warehouse are universally liked by both our staff and our visitors, it has made such a difference to the working environment, creating the right professional image we want our customer and partners to have. Additionally, the building has enabled us to attract additional revenue to support our work. DMA Storage has completed a professional job and we will work with them again for any future office/warehouse refurbishments
Austin Power, Project Manager
NSC Global, Feltham, London
NSC Global is a global service provider in IT networks, logistics, infrastructure and service delivery. They are a team of thousands, speaking 40 different languages, on all seven continents.