DMA Storage Ltd were asked by On Track Detailing Ltd to provide partitioning to form a clean room for their new site in Silchester, Reading. The room was required to be a bright area with wipe down walls to provide a clean environment for their detailed car works.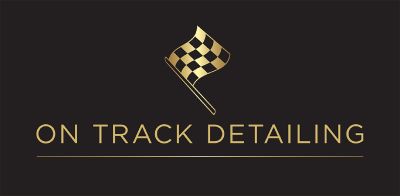 Alexandra Slaney, MD of On Track Detailing said
"This was the second project DMA completed for me (the first being at a different business), and once again, everything was spot on.
All the guys are professional, knowledgeable and pleasant to work with; it was always a pleasure to have them on site.
The pricing was competitive, maybe not the cheapest but fair and you get what you pay for; and with DMA you definitely get good value for money because they use quality materials and finish the work to a high standard, on time and to budget, with excellent customer service and ongoing support.
They can also save you money in some instances, with helpful cost saving suggestions thanks to their years of experience. And of course, all work is fully compliant so no issues with building control approval.
I would not hesitate to recommend DMA, and indeed I have already done so, and of course I would definitely use them again in future."
On Track Detailing Ltd provide a high quality paint correction services to ensure the best possible finish, free from contaminants and defects. They also provide a choice of Paint Protection Film for the ultimate finish, or a durable and glossy ceramic coating. Plus a range of options for wheels, glass, interior, etc.