DMA was selected by CSE Cables Ltd to provide a mezzanine floor, racking, partitioning and ancillary works at their new premises at Bourne End. The program of works was meticulously planned so that the build would finish within four weeks to allow CSE Cables to move into the Bourne End site over a bank holiday weekend.
The build started with the construction of a mezzanine floor. Although it was designed to hold small parts initially, DMA advised the client to add one-hour fire protection to the floor to allow permanent work stations to be introduced to the mezzanine area at some future time.
After the mezzanine floor was completed, DMA put in offices, a new kitchenette, and toilets. For storage, Storax SP55 heavy duty long span shelving was installed below the mezzanine and Storax IM50 short span on the mezzanine itself. To complete the build, power outlets were installed, LED recessed lighting was put into the office areas underneath the mezzanine, and surface mounted LED strip lights to the racking area. The entire area was decorated and flooring laid.
After the new fit-out was completed and handed over to operations, DMA then proceeded to transform a former facilities area to a new accounts office incorporating a new manager's office.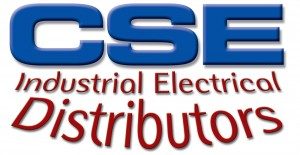 When we first decided on our project to bring all our businesses together under one roof we really had very little idea how many options there might be and how the whole process would work. We needed help and sound advice. We were very keen to pick a company that would fill us with the required confidence to take us on that journey. We do not feel that we could have made a better choice. DMA were there every step of the way from the initial assistance with getting landlord approval right through the build and finally obtaining building regulation approval. We are extremely happy with the final results of our build and would have no hesitation in recommending DMA to anybody embarking on a similar project.
Michael Cross, Operations Manager
CSE Cables Ltd., Woodburn Green, Buckinghamshire
CSE is a specialist cable supplier for the industrial electrical sector including tri rated cable, control cables, data cables and electrical cables.