DMA recently completed the installation of a mezzanine floor at Alpha Colour Printers in Gloucester, to be used for the bulk storage of paper on pallets weighing 700 kg., tooling and archive material.
Our client had run out of space within the production area and wanted to utilise the available headroom within the building to its maximum capacity, avoiding the need to take on additional storage space elsewhere.
DMA's solution was to construct the mezzanine floor over the existing printing machines to optimise the space available. The floor was designed to take a load of 7.2 k/N m² to enable the client to move the pallets around the floor on a hand pallet truck. The columns below were positioned so that they did not interfere with the clients' existing printing machines and a pallet safety gate was installed to allow goods to be loaded onto the floor by forklift truck.
All of the works were carried out over a weekend to ensure minimal disruption to Alpha's everyday business.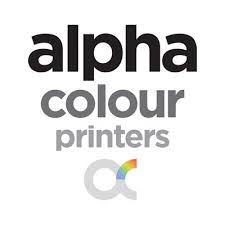 I wanted to write and thank you for the excellent service we have received from you. I have been very impressed by your approach and as such would happily recommend you to anyone. Your colleagues that came in to put the framework together and the flooring were excellent and no one here can believe how smooth and efficient the whole process has been from the outset right through to completion. We are very pleased with the outcome and having the extra space here will make an enormous difference to our organisation.
Jeff Williams, Managing Director
Alpha Colour Printers, Gloucester, Gloucestershire
Alpha specialise in one-, two- and three-colour offset litho work and have developed an enviable reputation for quality and reliability.